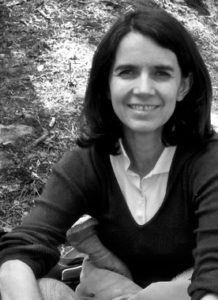 Yadira Call, the founder of Certified Spanish Interpreters, is a State Certified Spanish Interpreter in St. George, UT.   Ms. Call received her certification in the state of Arkansas and was sworn in by the Supreme Court of Arkansas as a judicial interpreter in 2010.
Ms. Call has interpreted in numerous civil, criminal legal, business, and medical arenas as a Spanish interpreter in Arkansas, Utah, and even Mexico including:
Trials
Court Proceedings
Immigration Hearings
Fortune 500 Companies

Mediation / Arbitration
Worker's Compensation
Depositions
Attorney / Client Meetings

Conference Interpreting
Counseling/Therapy
Telephone Interpreting
Medical Interpreting
As a leader in interpretation services, Ms. Call also translates documents for submission to State courts,  documents for use in the workplace such as employee manuals, promotional materials and commercial documents as well as foreign documents used by government agencies.
Many people ask, "What is the difference between an interpreter and a translator?".  A translator translates the written word whereas an interpreter interpret the spoken word.
We also do certified translations and those translations are of documents. For example, birth certificates, witness interviews, defendant interviews, and transcripts. These translations are certified and notarized. For precise translations that are not simply run through Google Translate, but carefully crafted by certified professionals, feel free to contact us.
An interpretation, on the other hand, is done orally for testimonies, attorney interviews or other circumstances. We have extensive experience in both English and Spanish. When the material that you are interpreting is critically important, you and your client will want a certified Spanish interpreter for greater peace of mind.
Certified Spanish Interpreters is headquartered in St. George, Utah, and provides  interpretation services to the states of Utah and Nevada.  If you are in need of a Certified Spanish interpreter in St. George Utah or the surrounding area, please contact us at your convenience for availability and rate quote at info@CertifiedSpanishInterpreters.com